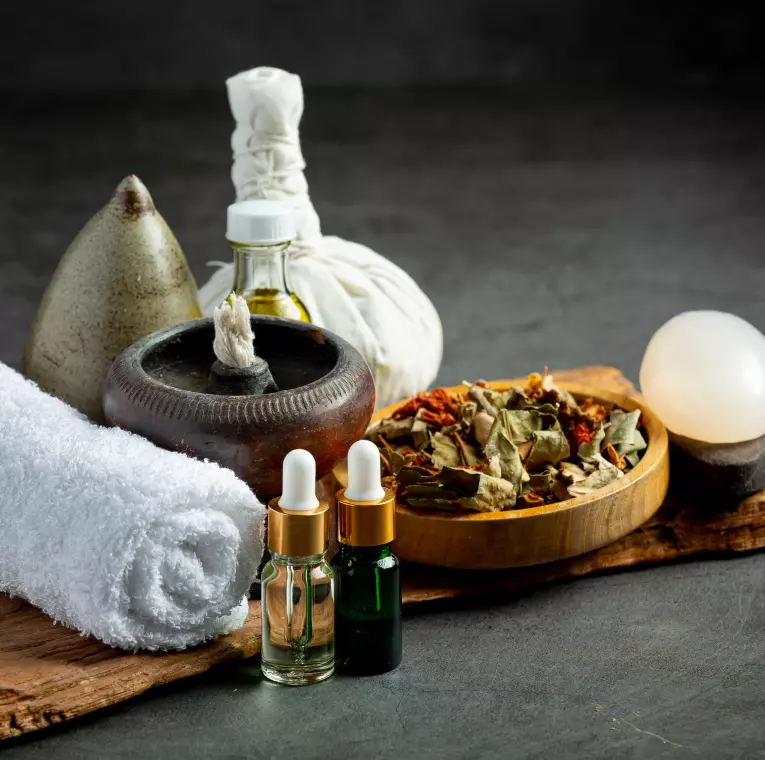 The Story of

Santhimandiram Ayurvedic Hospital

Santhimandiram is a renowned government-approved Ayurvedic hospital located in Kottayam, Kerala. Their vision is to become a true "Abode of peace" and bring happiness to people through the age-old practice of Ayurveda. The Santhimandiram campus is spread across 4 acres of land in the midst of nature. This provides an ambiance that is truly soothing and calming to the mind. Their natural practices have earned them a Green Leaf Certification. The Santhimanthiram team follows a treatment regimen backed by science but never compromising the tenets and traditions of Ayurveda. They prepare the medications following the scientific processes which ensure healing of the body and the mind alike. Their innovative practices have earned them recognition and they decided to create a digital presence so that they can help more people with Ayurveda. The Santhimandiram team was looking for a digital marketing partner who can give them a customized package that could help them achieve their goals. It is when they found Techpullers online. Let us take a look at Santhimandiram's online journey with Techpullers.
Client

Requirements

The team at Santhimandiram had well-defined goals for the future. One of their long-term goals was to popularize wholesome healing through Ayurveda. Our marketing team discussed with the Santhimandiram team to understand their business goals and gather the requirements.
They wanted a unique website that reflected their mission and showcased their expertise.
They wanted more people to find them through the SERP and to build their credibility and authority through it.
One of their specific requirements was active social media profiles through which they could engage more people. They wanted platforms to share their knowledge of Ayurveda for better health and living.
Our Digital Marketing

Roadmap for Santhimandiram

Santhimandiram wanted to become the best Ayurvedic hospital in Kerala. For this, they gave the best care and service at their hospital. Now, it was time to create awareness and build a strong customer base. We did the necessary research and analysis first. Then, our marketing strategists created a roadmap for Santhimanthiram which involved using various digital platforms and marketing tactics.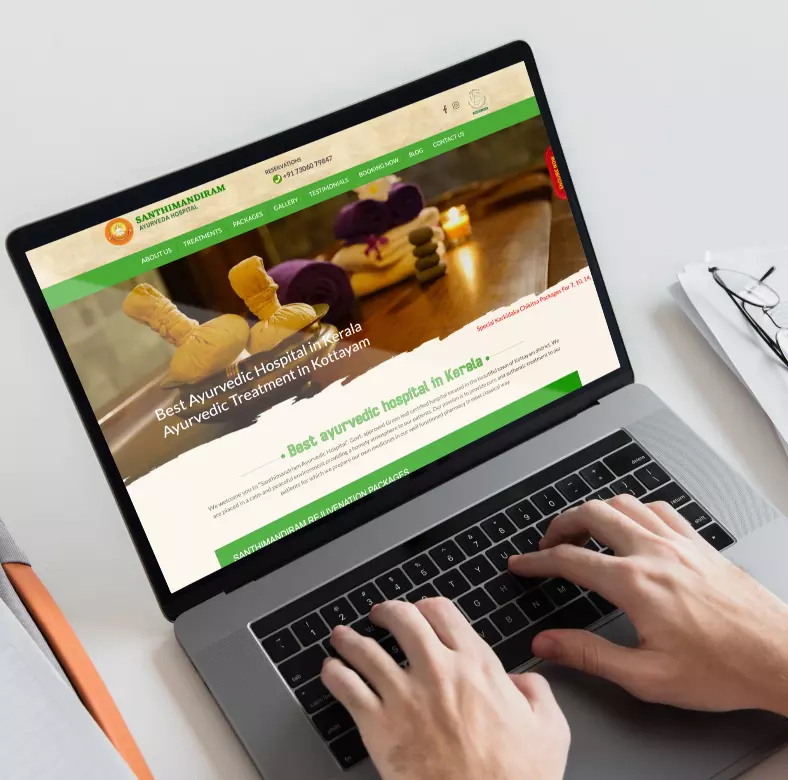 Website
Realtime wanted to grow as a global brand in the future. So, we recommended creating a unique and scalable custom made website.
Our web designers created various prototypes which suited the needs of Santhimandiram. They chose the one they liked and also made suggestions which we added.
The coders and designers followed user-friendly and SEO-friendly practices throughout the design and development team.
Our content development team prepared the necessary content, CTAs, and meta descriptions which were integrated with the webpages.
We conducted various levels of testing and bug fixing. Once the user acceptance testing was done, we launched the website.
A blog section has been added so that the Santhimandiram team could share their knowledge with the world.
SEO
For organic growth and SERP rankings, Santhimandiram's website was created to be search engine friendly and user-friendly.
Keyword

Research

Santhimandiram team had given us a set of queries that they wanted to rank for. Our SEO analysts conducted thorough keyword research and decided on around 10 keywords. These are some of the keywords that Santhimandiram wanted to rank for
"Ayurveda hospital Kottayam"
"Ayurvedic massage in Kottayam"
"Ayurvedic treatment in Kottayam"
"best ayurvedic hospital in Kerala"
"best ayurvedic massage in Kerala"
"best ayurvedic treatment in Kerala"
On-Page

SEO

Most of the on-page optimization was done during the development and integration stage of the website.
Technical optimization was done to make the website responsive, fast loading, and easy to use.
The title, headings, content such as images and texts were all optimized.
Keyword optimization was done for all the web pages.
Location, map, CTAs, Contact Form, and details were added. The website was optimized for location-based search.
Off-Page

SEO
Our SEO team is doing the Off-page optimization which primarily involves getting quality backlinks through natural link-building tactics like guest posting and listings in niche directories.
We also use social media to drive qualified traffic to the website.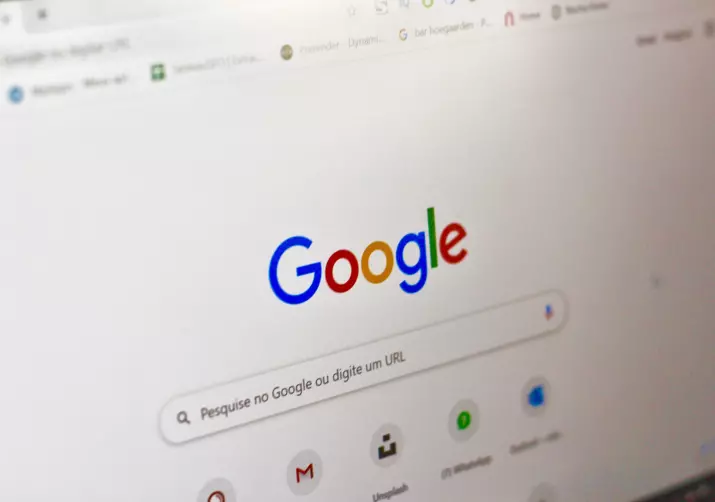 GMB
We created a Google My Business profile for Santhimandiram and provided all the necessary details.
We update the GMB regularly, share photos, and post updates.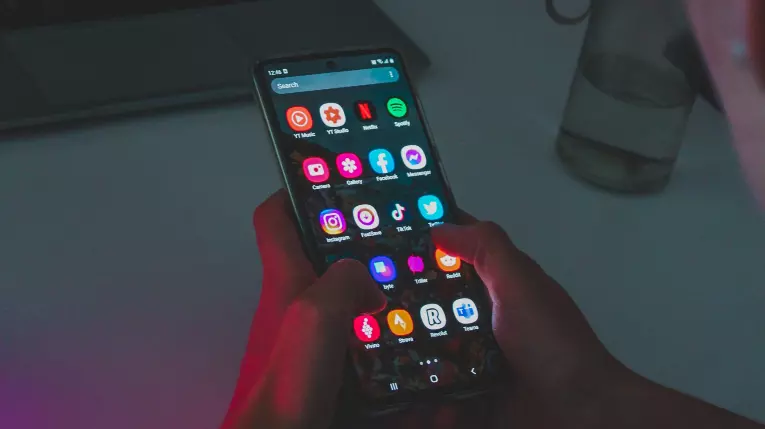 Social

Media
We created social media profiles for Santhimandiram on all major social media platforms like Facebook, Instagram, and Twitter.
We maintain the social media pages and ensure that the Santhimandiram team creates engagement, shares important news, and interacts with the audience.
Results
Combining tradition and innovation, Santhimandiram is on its way to becoming an abode of peace and a popular healing center for everyone across the world.
Santhimandiram has a unique website that showcases their experience and expertise in the field of Ayurvedic practice and drives more conversions.
They have active social media profiles which they use to continuously engage with people who are interested in the goodness of Ayurveda and Yoga.
The SERP rankings of all the primary keywords have shown great improvements. We rank first for many keywords. For the keywords like "Ayurveda hospital Kottayam", "Ayurvedic Massage in Kottayam" and "Ayurvedic treatment in Kottayam", we are in the first position on SERP.